Announcements
Dayton Dragons and Ohio 529 Announces 2021 MVP Winners
The Dayton Dragons and Ohio's 529 Plan, CollegeAdvantage, teamed up for the Dragons MVP Program to reward area fourth- and fifth-grade students for their classroom success.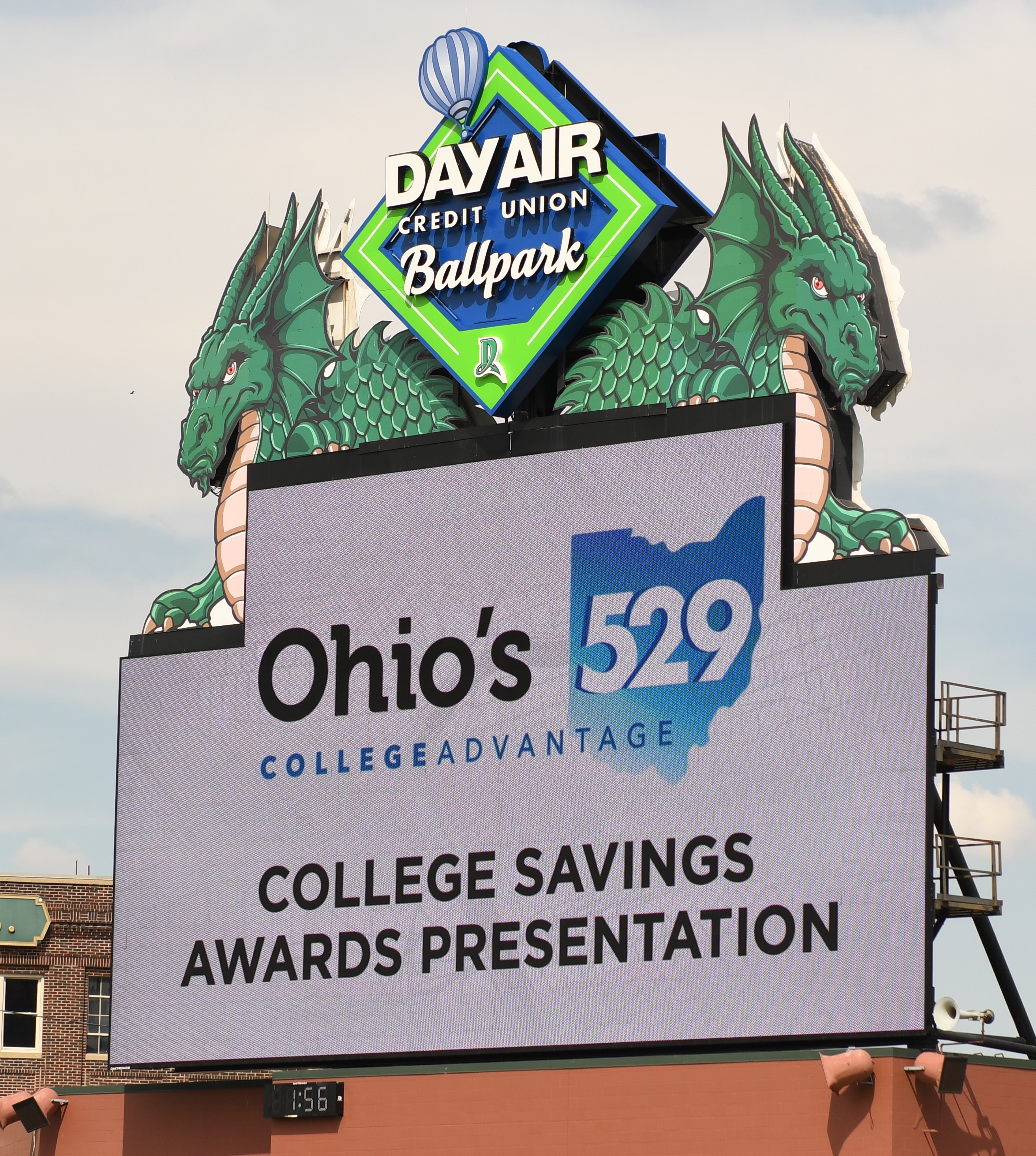 Through the Dayton Dragons MVP Program, fourth- and fifth-grade teachers throughout the Miami Valley (Clark, Greene, Miami, Montgomery, and Warren counties) receive award kits to recognize students in their classroom.
As part of the program, six winners were selected to receive a $529 CollegeAdvantage 529 Direct Plan College Savings Award from each of the following counties: Clark, Greene, Miami, Montgomery, and Warren. A $529 college savings award was also given to a student from a private or parochial schools.
The parents of the winners are:
Clark County – Kevin Haynes
Greene County – Elizabeth Toth
Miami County – Lisa Perry
Montgomery County – Holly Shamblin
Private/Parochial – Meghan Richardson
Warren County – Amy Hershner
The winners and their families were celebrated at an on-field awards ceremony during the Dayton Dragons season finale on Sept. 19, a 5 to 3 victory over the Fort Wayne Tincaps.
Would you like to win a college savings award for your own CollegeAdvantage Direct 529 Plan? Sign up for our email newsletter or visit our blog page for announcements of upcoming giveaways.
Visit Ohio's 529 Plan online to start saving today for your child's future education. An investment in a 529 plan is an investment in your child where every dollar saved today is a dollar that doesn't have to be borrowed later. A 529 account can be used for whatever comes after high school. Learn, plan and start an Ohio 529 Plan today at CollegeAdvantage.com.
Posted on September 23, 2021