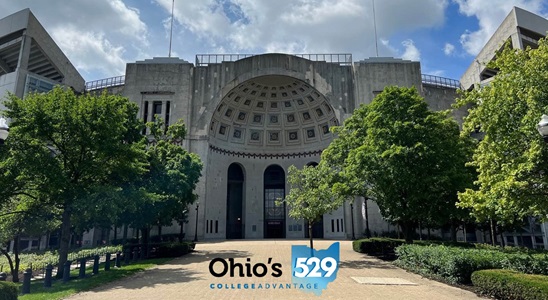 Announcements
Ohio 529 Announces the Winners Of OSU Football Tickets
Four lucky Ohio State football fans won tickets to see their favorite college team celebrate the Centennial of the Horseshoe from Ohio's 529 Plan, CollegeAdvantage. These prizes are a good way to experience what it could be like when a child or grandchild heads off to college and enjoys those crisp, fall Saturdays at a football game!
The grand-prize winner, Cheri Sims, won a pair of season tickets (16 tickets total) for all 2022 Ohio State University football home games!
The second-place winner, Jack Stewart, received two tickets to three games (six tickets total), which includes the respective Sept. 17 and Sept. 24 wins against Toledo and Wisconsin, and the Nov. 26 game against Michigan.
The third-place winner, Jennifer Bailey, won two tickets each (six tickets total) to the season opening win over Notre Dame, the Sept. 10 win against Arkansas State, and the Nov. 12 game against Indiana.
Finally, the fourth-place winner, Jay Hess, received two tickets each (four tickets total) to the Oct. 1 win against Rutgers, and the Oct. 22 game against Iowa.
Congratulations to all our winners! Thank you to everyone who participated.
Visit Ohio's 529 Plan online to start saving today for your child's future education with as little as $25. A 529 account can be used for whatever school comes after high school—including four-year colleges and universities, community colleges, tech, trade or vocational schools, apprenticeships and certificate programs. Learn, plan, and start with Ohio's 529 Plan today at CollegeAdvantage.com.
Posted on October 17, 2022