Columbus Blue Jackets and Ohio's 529 Plan, CollegeAdvantage, teamed again up to offer the College Savings Assist to the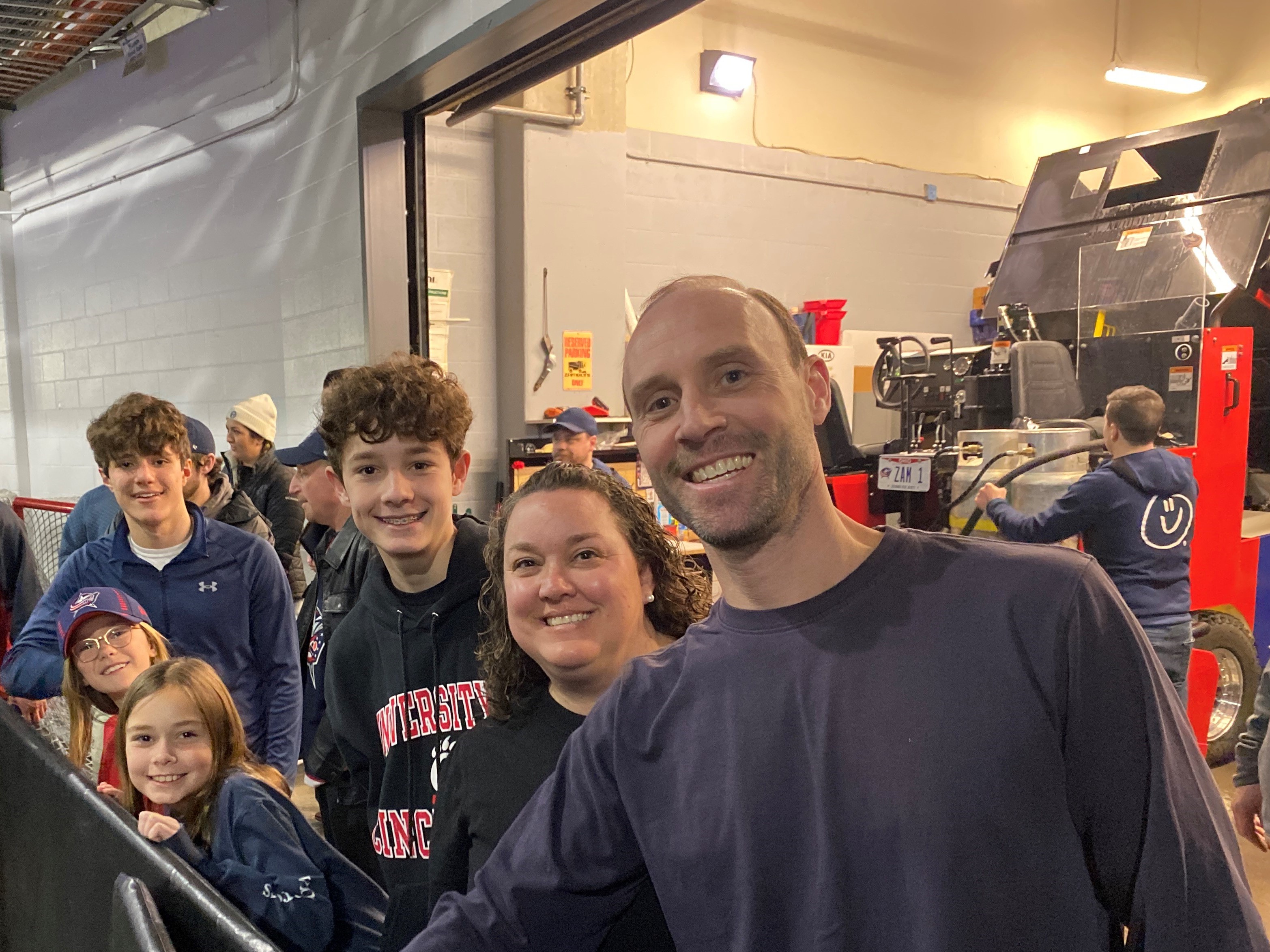 fans of hockey and higher education saving. This giveaway ran from Oct. 28, 2022 to Jan. 31, 2023.
Our grand-prize winner, Bradley Sabo, won the $10,000 college savings award! Brad and his family received their award during the check presentation held at the Saturday, Feb. 25 Blue Jackets game against the Edmonton Oilers. Brad plans to use the college savings award to add to his children's CollegeAdvantage Direct 529 accounts.
The second-place winner, Victoria Cruz, is the lucky winner of a school visit from Stinger, as well as four tickets to the Feb. 25 game.
Eight runners-up will receive autographed Blue Jackets memorabilia.
Here's the list of the 10 lucky people randomly selected as winners:
Grand prize winner: Brad Sabo
Second place winner: Victoria
Runners-Up: Autographed Blue Jackets Memorabilia*
Chris Bortnik
Nikki Bills
Aaron Hegemier
Christine Morris
Brigette Haynes
Susan Lewis
Leonard Tomsik
Jennifer Sheridan

Congratulations to all our winners! Thank you to everyone who participated.
Would you like to win a college savings award for your own CollegeAdvantage 529 Plan? Visit our blog page, and follow us on Facebook, Twitter, and Instagram for announcements of future giveaways.
For more than 33 years, Ohio's 529 Plan, CollegeAdvantage, has been helping families across the nation save for their children's education after high school. Ohio's 529 Plan covers qualified costs at any four-year college or university, two-year community college, trade or vocational school, apprenticeship approved by the U.S. Labor Department, or certificate program nationwide that accepts federal financial aid. Learn, plan, or start with as little as $25 at CollegeAdvantage.com.
* Please note that the list of winners is subject to change.